Plant preschool – Granton Hub wildflower nursery
, by edinburghll
Granton Hub wildflower nursery is a fantastic addition to the community. It's a great place to meet other gardeners, buy plants, or even just a different place to relax and catch up with friends. If you haven't visited it yet, I encourage you to go out and see it for yourself. Here's a little information to get you started.
The Granton wildflower nursery is a community garden created by Leonie Alexander from the Royal Botanic Garden Edinburgh in April 2017 for the cultivation of native plants for meadows and gardens across Edinburgh. But more importantly, Leonie's goal was to create a space where members of the community could engage with each other as well as nature.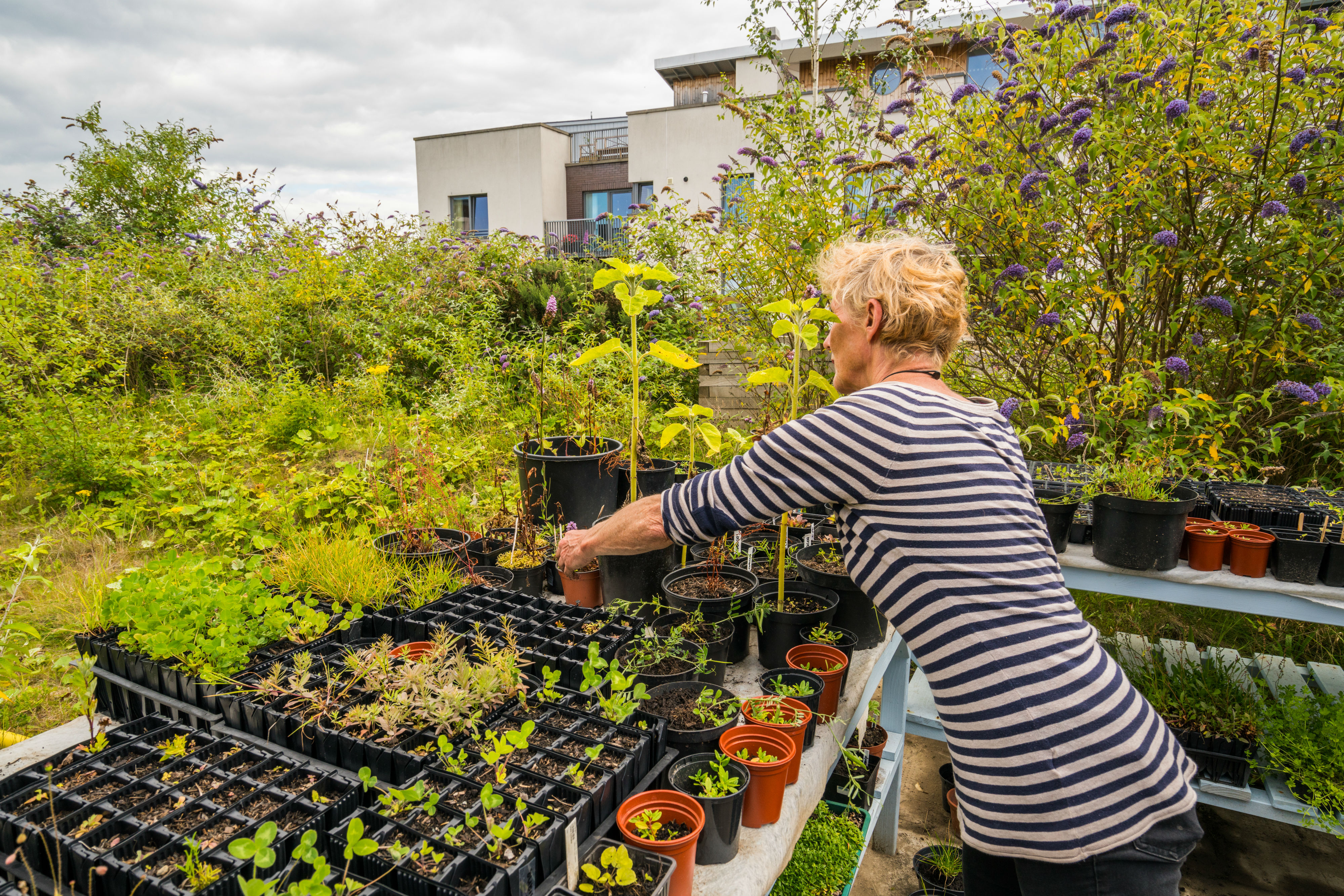 So far, Leonie and her team of volunteers have been successful in raising the nursery by growing strong, pesticide-free plants that have moved into people's gardens across the city. They've even been used for the creation of the Craigmillar Meadow in Edinburgh which was set up by Butterfly Conservation.
Wildflowers have also been planted in community gardens which are essential in cities like Edinburgh where lots of people don't have a garden of their own. I think it's important for everyone to have access to a garden as there are clear, positive health & well being factors of gardening.
It's been proven that gardening can reduce the risk of several health conditions. It can also be a very enjoyable social activity. It helps us connect with other people –  something that modern living interferes with. Today, lots of people feel cut off, and I too feel this way sometimes, due to a busier and more stressful school / work life which leads to us relying on social media to communicate.
As a result, it's a lot harder to connect to people, and the fact that some of us aren't presented with enough opportunities to try out new things, like volunteering at places like the Hub, we wind up at home sitting in front of a screen.
Some days I just want to flump myself on the couch after work or spend most of the weekend curled under the duvet, hibernating from the winter cold. However, I noticed that the more I make the effort to engage with the outdoors, the more I feel more energised more productive at work. My personal relationships have also seemed to improve: I'm less of a cranky kitty.
So I've made a little promise to myself that I'll give my rather worn out couch a break and actually go out and engage with nature and the community. It really does help us be happier more productive individuals, and I saw that first hand when I visited the hub.
I noticed how cheery and friendly everyone was. Not to mention determined. They were planting trees in the pouring rain and in the freezing cold no less; I don't think anyone would do that if they didn't love it.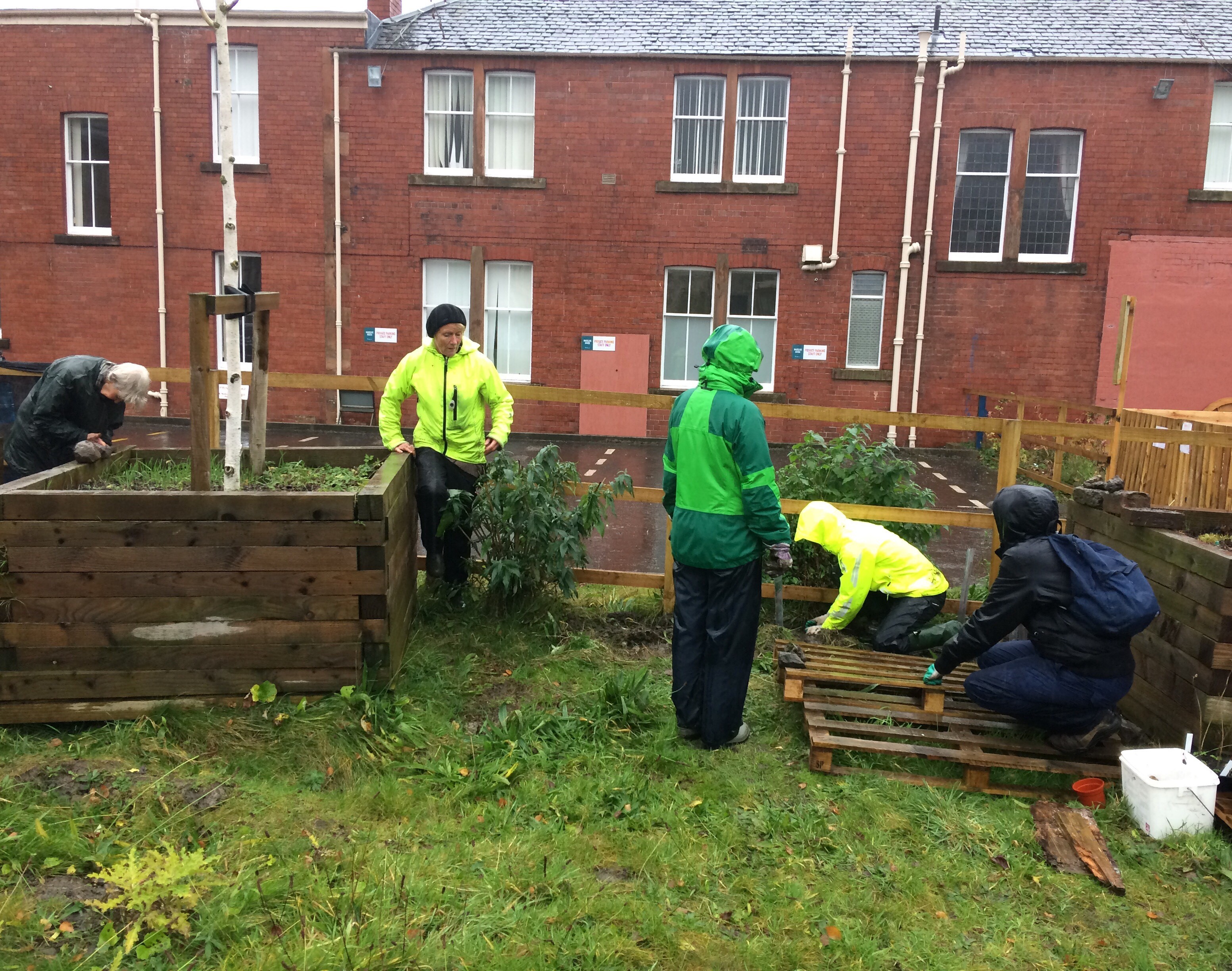 Having Leonie as team leader really helps to keep people motivated, her passion and positivity is contagious, and she encourages everyone to get stuck in. I love how it's all inclusive regardless of age, backgrounds and gardening abilities. I love the whole spirit of the place. I left feeling happy, calm and inspired. Leonie's hope is for the hub to flourish and become a place for people within the community to buy plants and engage with other gardeners.
Why buy from the Granton Hub?
The plants are free from pesticides, meaning they won't harm the bees and butterflies that are already in massive decline
It's great value and you can find a bargain
The native plants are specially adapted to this climate so are stronger and last a whole lot longer than foreign ones (saving you money in the long run). Native plants can also provide more nectar for our native species of pollinators that only feed from certain plants
You can help raise money for the hub to expand and develop
Supporting the hardworking volunteers will help improve their skills for the workplace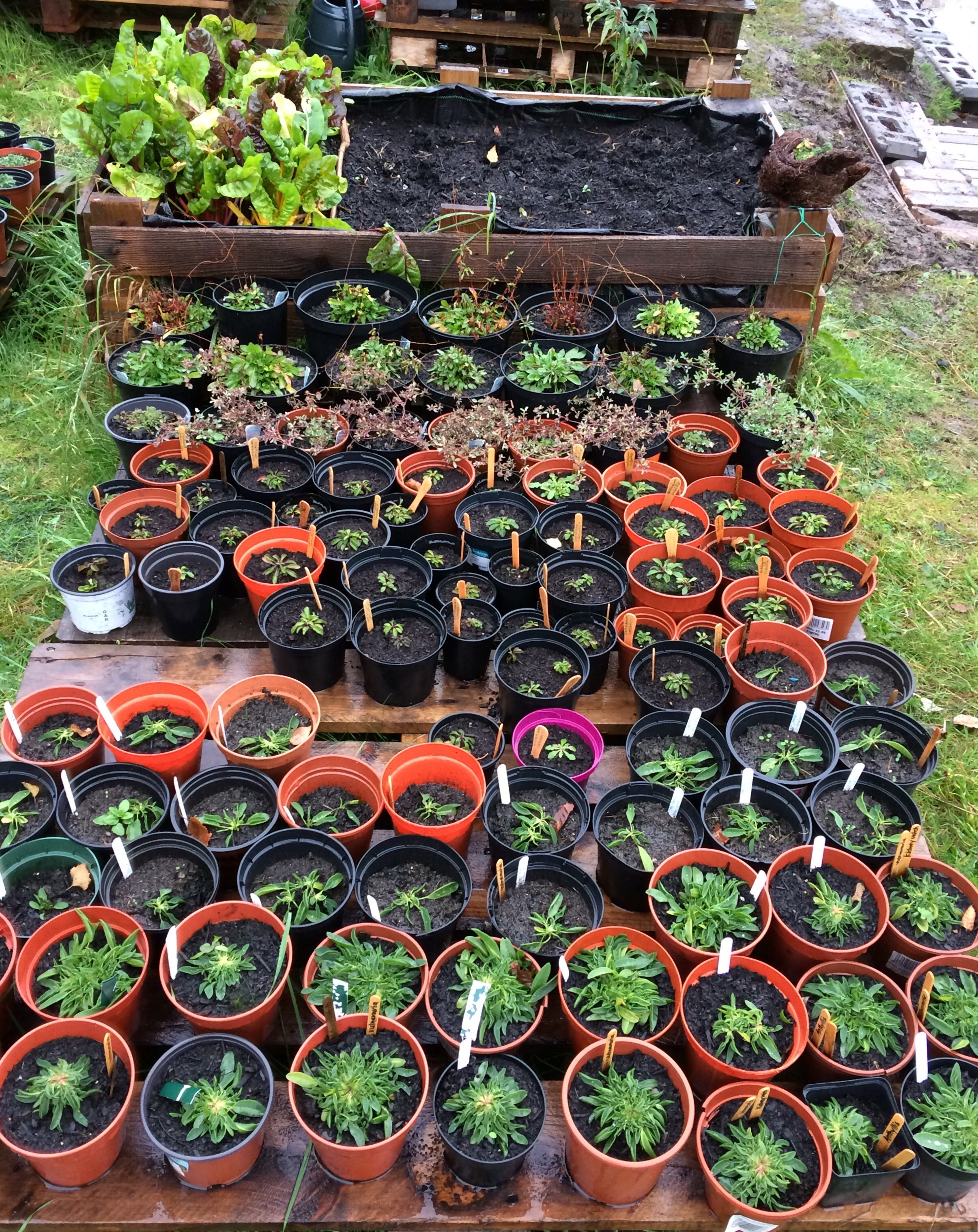 I believe the Granton wildflower nursery adds value to the community. It creates a supply of native Scottish wildflowers which helps support our pollinators and is also a warm, welcoming place for people to meet and share their love of gardening. It's for these reasons that it's important that it gets the support it needs. Please help Leonie and her team by sharing the following post on Facebook or Twitter.
Get connected to the hub
The Hub is open every Wednesday from 10am- 1pm, at the same time as the gardening drop-in sessions. You can find it at the following address: Madevic House, Granton Park Avenue, Edinburgh, EH5 1HS. Follow them on Facebook or Twitter or you can email them directly at community@grantonhub.org
This project is contributing to the Edinburgh Pollinator Pledge creating a network across the city. Play your part and help us save our struggling bees and butterflies by signing up to our pledge today.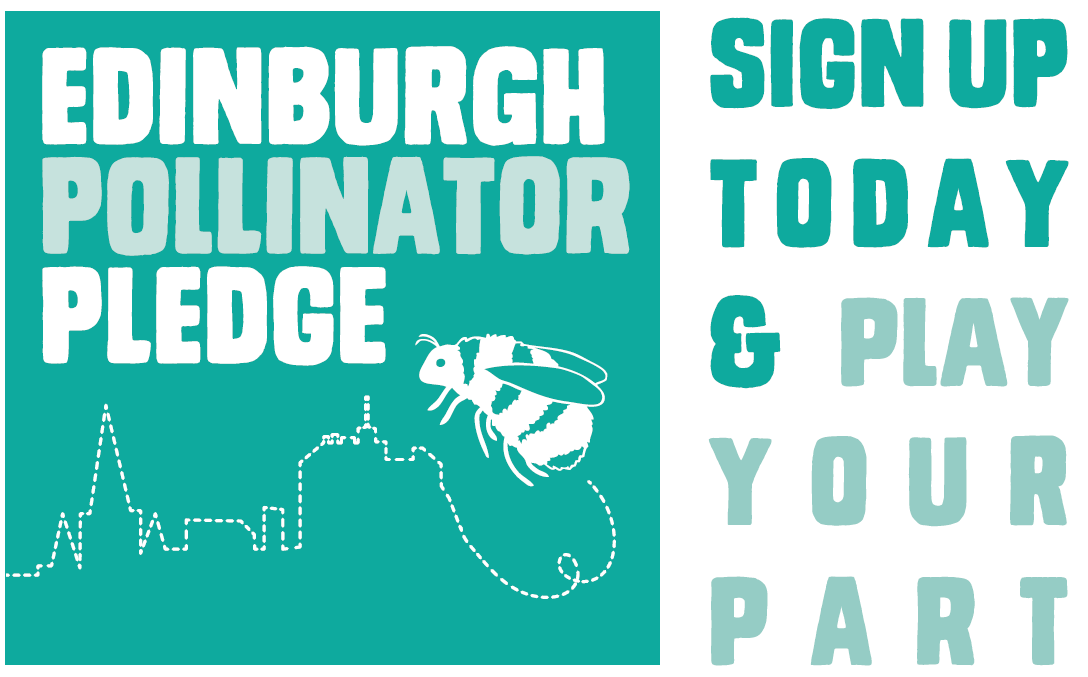 ---
edinburghll