Reconnecting Edinburgh citizens with their coastline
, by edinburghll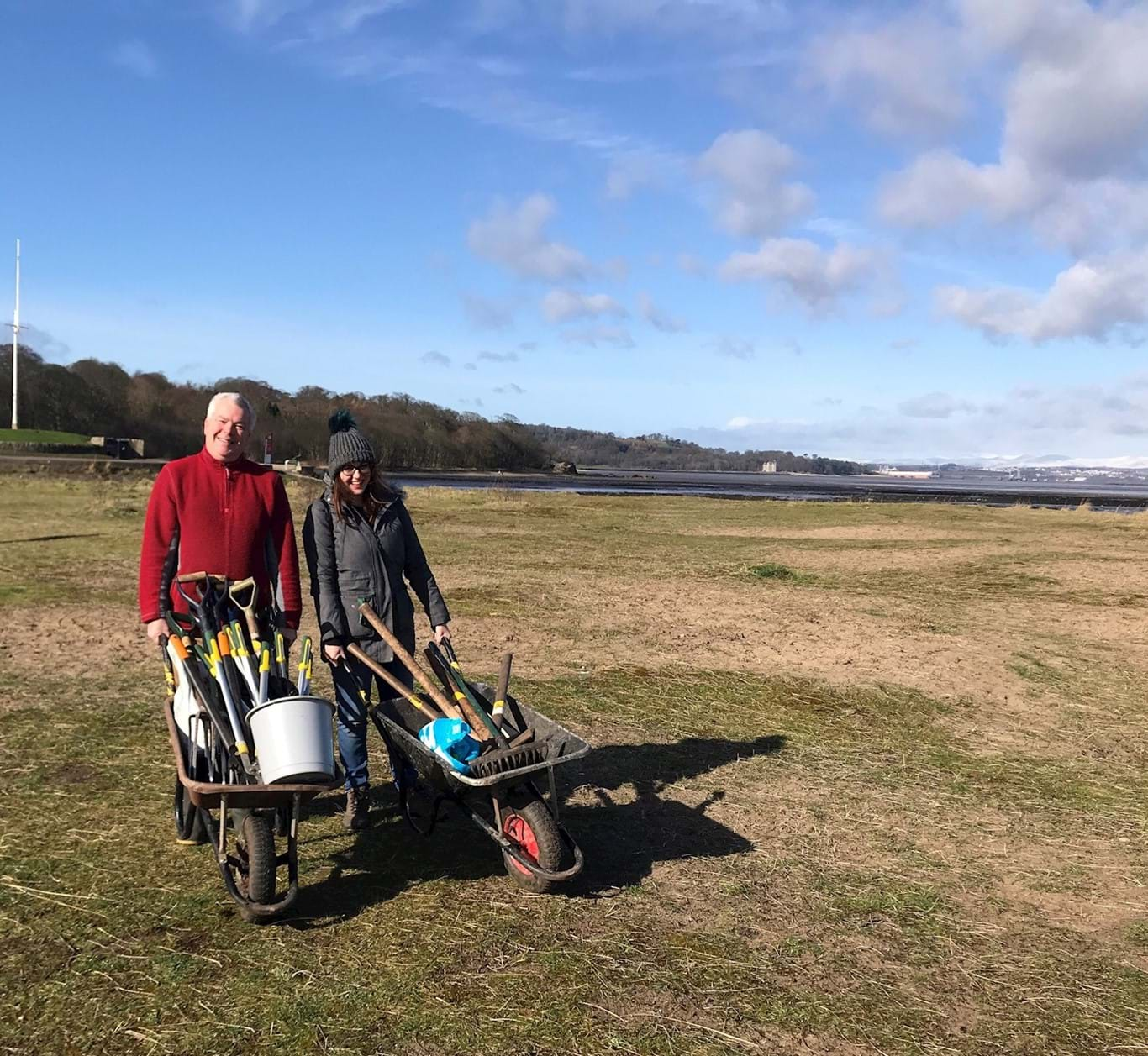 Two new volunteer groups: Seafield Shoreline and Joppa Shoreline are being set up by local people, supported by the Edinburgh Shoreline project who were granted additional funding to continue until September 2019, saving the project from ending in April. After applying for more funding, they were successful in securing £15000 from Scottish National Heritage's Green Infrastructure Community Engagement Fund, one of the project's initial funders.
Launched in March 2018 the project aimed to reconnect Edinburgh citizens with their coastline. The developers, Karen Chambers, Elspeth Wills and Leonie Alexander were passionate about raising Edinburgh's profile as a coastal city. Project manager Charlotte Johnson of the Royal Botanic Garden Edinburgh said: "Our first 12 months were a great success in connecting with people: over 40000 attended an exhibition at the Botanics in summer 2018 and 1500 have been to events. We're hoping to continue this engagement over the Summer."
The additional money will allow the Shoreline project to continue engaging the community, allowing people to explore the importance of the Firth of Forth, its landscape and habitats, challenging people to think about why we should treasure this resource.
Charlotte Johnson explained: "We're particularly excited to support these groups in their mission to improve their local greenspaces: planting shrubs for birds and invertebrates, Scottish native wildflowers for pollinators, creating insect hotels etc. We're looking forward to working in collaboration with them and the City of Edinburgh Council to improve these local sites for people and wildlife, and we are always keen to hear from others who are interested in getting involved on their patch!"
With new signage to be installed this month in Port Edgar, South Queensferry, Silverknowes, Granton, Newhaven and Leith, the Edinburgh Shoreline project hope to encourage people to visit and learn about the important places, habitats and wildlife found nearby, as well as signposting interesting places to visit. Whilst on your Shoreline adventure, check out the newly unveiled mural at Seafield Promenade, a celebration of the areas wonderful coastal landscape.
The recently released Edinburgh Shoreline Activity pack is now available on project website, giving community, families and groups great ideas of ways to celebrate our seas – from carrying out beach cleans to surveying your local wildlife. Over the next few months keep an eye on the website for fun activities and events like the Urban Butterfly ID Workshop where participants can learn how to identify and record Edinburgh's butterflies.
This post was first published by Royal Botanic Garden Edinburgh
---
edinburghll